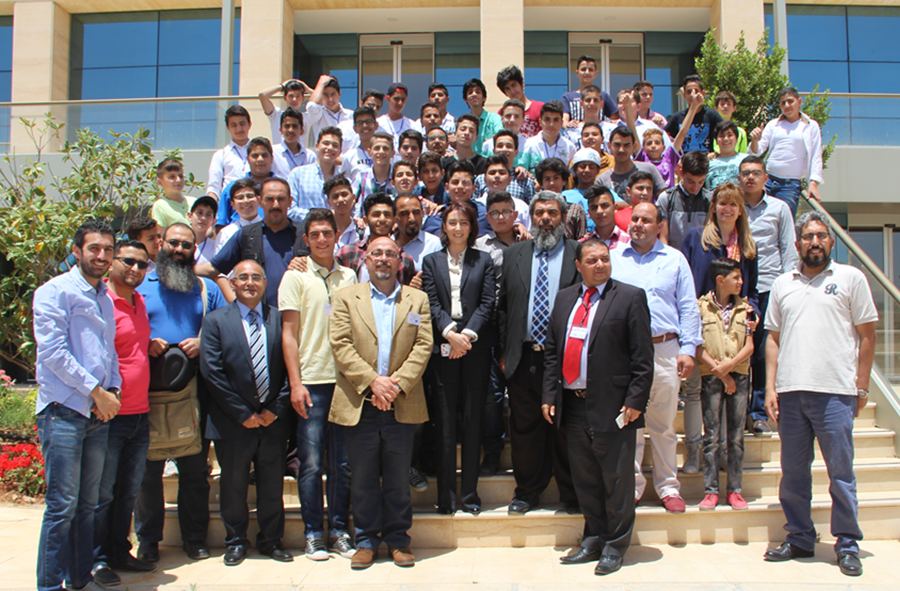 JMI organizes Media and Information Literacy (MIL) training programs for schools and young people. The courses cover MIL concepts and skills.
Objectives:
Empowering target groups to interact with media outlets and sources of information.
Equipping participants with skills for using various digital platforms.
Building capacities for positive engagement by producing content and contributing to it.
Training Program Description:
Participants are subject to a pre-test to determine their knowledge level in the basic principles of MIL. Trainers then introduce MIL concepts and principles, followed by training to differentiate between information and news versus misinformation and rumors. This is achieved through real-life examples and exercises so trainees recognize the forces influencing media content.  
The participants learn how the Internet operates, the role of algorithms in controlling content, and how social media networks work. They are acquainted with the tools for verifying online content, images, and videos, as well as protecting digital privacy and discerning hate speech. The participants also learn about digital engagement, writing news articles, photography, video projection, and abiding by ethical principles when sharing images and videos on social media. The trainees are divided into small groups to simulate newsrooms and present news bulletins in radio and television studios.  
Program Duration:
Five days.
Registration:
Registration may be done individually or through establishments. To register for the program, click here.