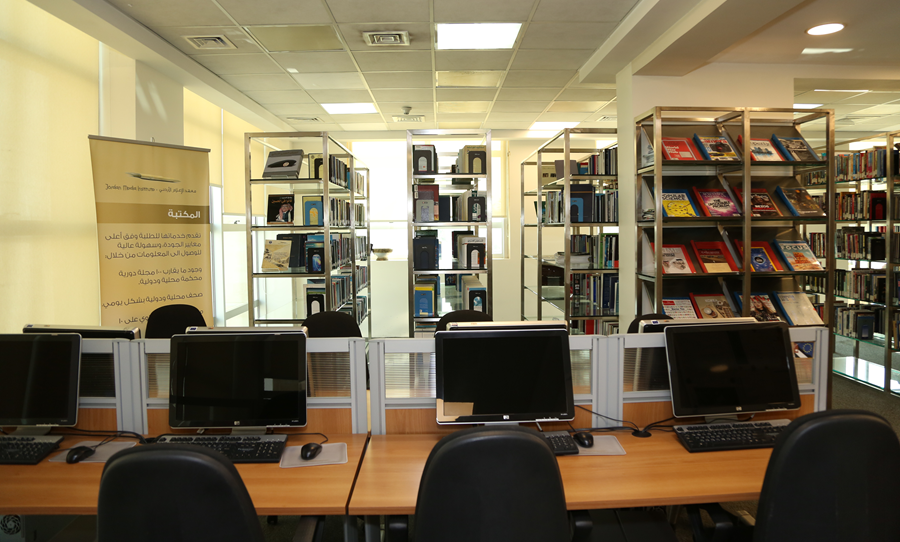 JMI Library houses the latest publications on media, journalism and other related fields in Arabic and English. It also features sections with documentary films, journals and magazines, in addition to an e-library.
Services available at the library include borrowing and reserving books; research and guidance; printing; photocopying and archiving.
The library's contents are regularly updated and expanded. In 2017, the library received around 880 new books, including specialized reference material related to communications, media and journalism. The collection was presented to JMI by the family of the late David Klatell, professor of journalism at Columbia University in the U.S., in recognition of the institute's pioneering role in journalism education.
JMI students can also use the University of Jordan Library.
To view the new arrivals to our library, click here.