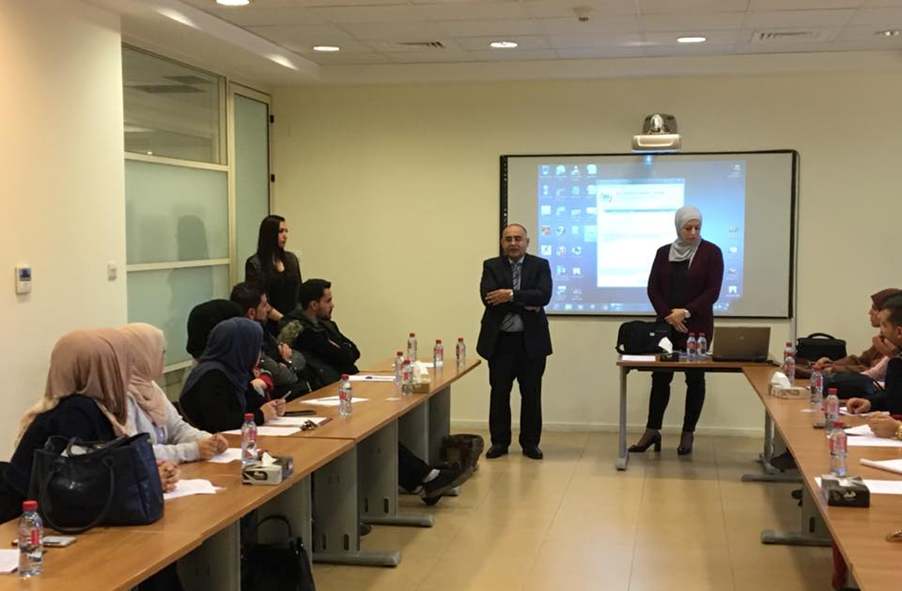 Objectives:
The project aimed to form a group of young Jordanians, then support and empower them with skills in public policy engagement and oversight through digital and social media, in four local communities in the Mafraq, Maan, Ajloun and Irbid governorates.
Project Description:
The project entailed:
Building the communication skills of four local cultural societies in the target communities and their ability to use new media tools to develop positive youth engagement by: 
Enhancing the capabilities of the administrative boards of these societies for positive engagement in following public policies relevant to their local communities through training and public affairs activities.
Supporting the societies participating in the project with the provision of some equipment to insure the project's sustainability.
Developing the internal self-regulation structure of these societies, including a code of ethics for those engaged in the project's activities, as well as a communication strategy for each society on interacting with the local communities and authorities.
Building the capabilities of young Jordanians from the four target communities in the use of digital and social media tools, in order to monitor public policies and the performance of local MPs from the 18th Parliament.
Developing tools and applications related to young people's participation, follow-up and accountability through digital and social media, including follow-up and accountability for public policy makers and implementers as well as the MPs who represent these communities.
Project Outputs:
Implementing eight training programs for 80 young people from the four target communities.
Creating a website (www.dmeter.jo) for publishing the reports prepared by the societies in each governorate.
Drafting a professional code of ethics for media content production.