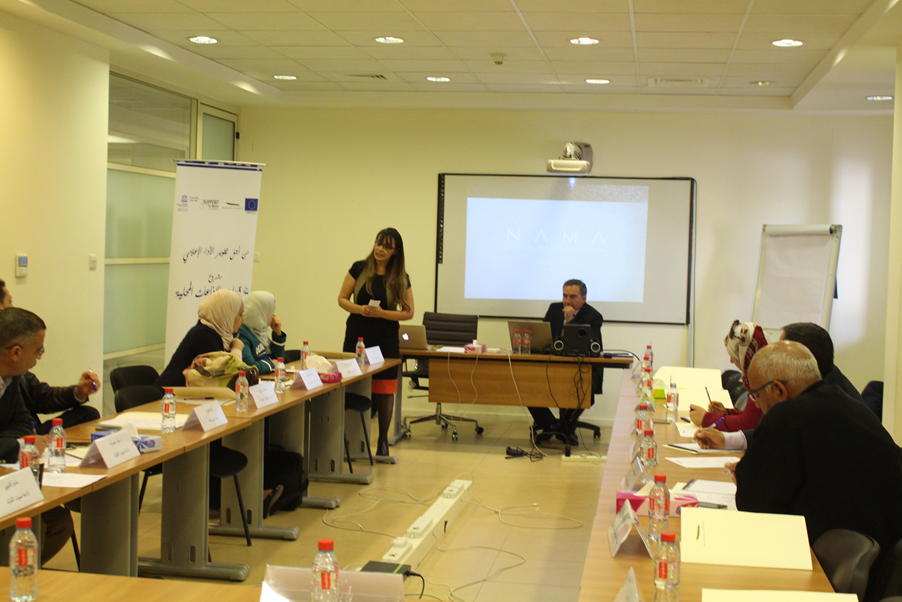 Objectives:
The project aimed to develop and enhance the skills of staff and volunteers in the target radio stations to produce programs of interest to the local community that are in line with principles of radio journalism efforts to instill democratic values and community engagement.
Project Description:
The project, which covered seven local and community radio stations in Aqaba, Maan, Tafileh, Karak, Irbid and Amman, entailed:
Assessing the status of the target radio stations.
Formulating and executing a capacity building and training plan.
Designing and implementing a program content development plan.
Developing the internal structures of radio stations and establishing a collective professional organizational framework for them.
Creating a participatory professional umbrella (association or forum) for local radio stations in accordance with the existing national legal framework and assisting in creating strategic and action plans for the completion of its duties.
Helping radio stations produce news programs and bulletins based on the outputs of the training.
Project Outputs:
Writing two reports on training needs and radio content assessment.
Formulating two plans for capacity building and radio content development.
Boosting the skills of staff and volunteers in the target radio stations through 12 training programs for 140 participants. The course topics included preparing field reports; producing and presenting news, morning shows and the radio magazine; conducting interviews; sound and performance focusing skills; sound engineering and broadcast management; social media and volunteer management.
Implementing a content and program development plan by producing 120 episodes of 18 local and joint programs and designing three news bulletins in three radio stations: Yarmouk FM, University of Jordan and Sawt Al Karak.
Creating one general editorial policy and another one for covering issues related to gender or youth.
Drafting a strategy for the collective framework and an action plan.
Establishing a society for local and community radio stations with the national ID number 2017031116628.